How to Design Your People Analytics Strategy to Engage Every Employee
By Emily Lambert | August 20, 2019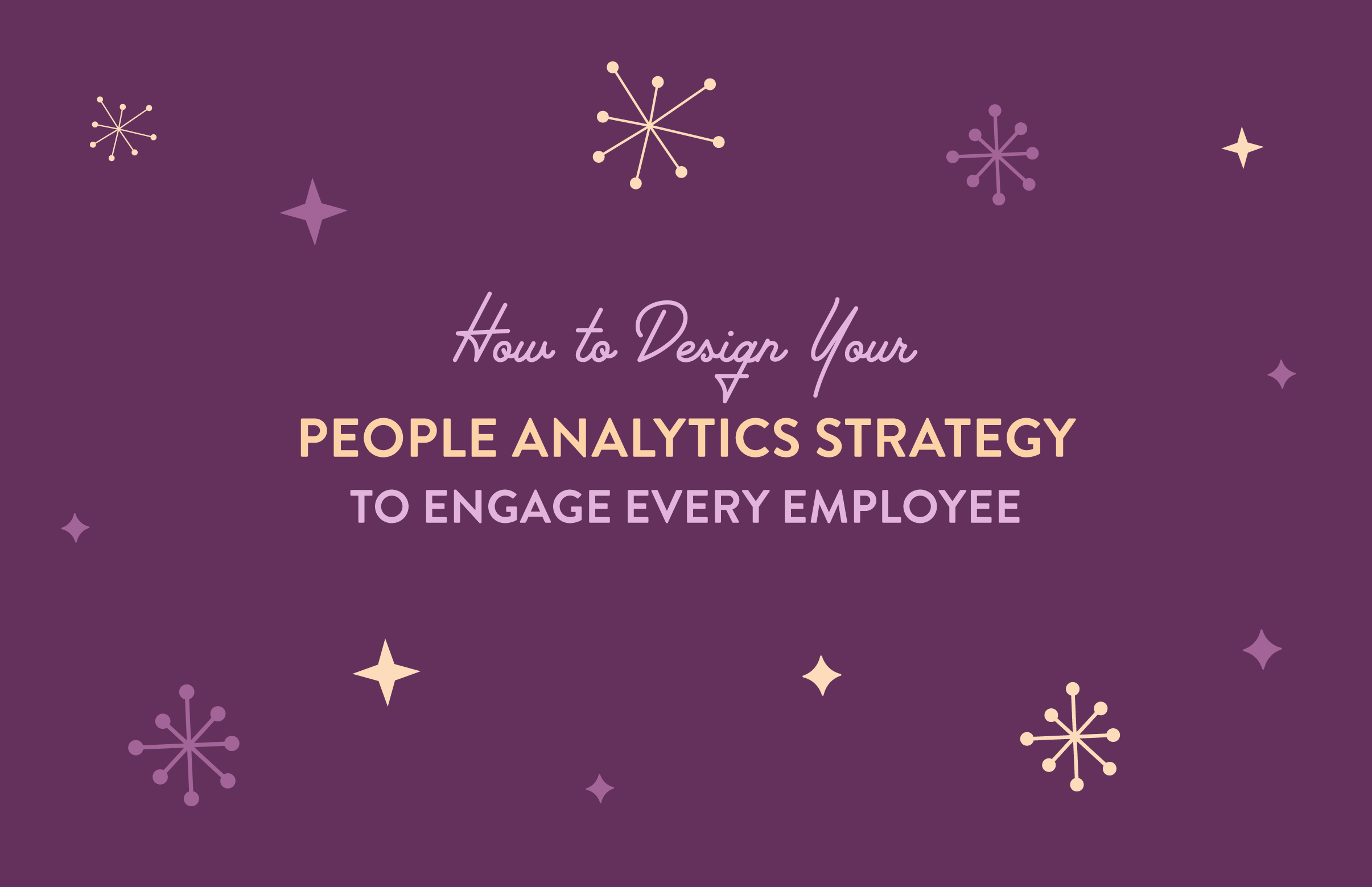 Ironically, when creating a people analytics strategy, how your data collection and analysis efforts affect the very people involved is often the last thing considered.
Only 30% of executives whose companies use workforce data reported being highly confident they were using the data responsibly. That's concerning, considering businesses risk 6% of current revenue growth if they lose the trust of their people.
With recent data privacy and security scandals that have had consequences as dire as potentially swaying elections, people are understandably more wary than ever to willingly make their data available, especially to their employers. Protection of people's work-related data lags behind that of their consumer data.
Business leaders may assume that more transparency on data collection will result in more blow-back from employees, but that doesn't necessarily have to be the case. 90% of employees are willing to let their employers collect and use data on them and their work if they benefit in some way.
90% of employees are willing to let their employers collect and use data on them and their work if they benefit in some way.
Leaders and people analytics teams need to understand that an equitable exchange of information must be implemented when gathering workforce data. Otherwise, the implications are employee push-back and skepticism. But don't worry, we've got you covered with 3 pro tips that you can apply to your people analytics strategy to establish trust and transparency with your organization's employees.
Pro Tip #1: Provide ways for employees to benefit when they contribute their data
When employees receive some sort of value for contributing their data to your company, they are far more likely to provide their data willingly (even enthusiastically!). It's important to note that this data must be visible in a way that motivates, not penalizes.
For example, if your organization was to collect productivity data and hold it over an employee's head to threaten demotion unless they get their act together, that employee's trust would be compromised instantly. On the other hand, employee-facing dashboards that use data to motivate (not penalize) your workforce can establish trust with your employees and provide a positive employee experience.
Another example – if your organization collects psychometric data on your workforce, you can give employees insight into their own results, such as their top talents, career advice tailored to their unique strengths, and opportunities for development. You could even provide people access to an internal job openings dashboard that provides visibility to other jobs that would be a great fit, encouraging employee-driven internal mobility.
Pro Tip #2: Drive data security and governance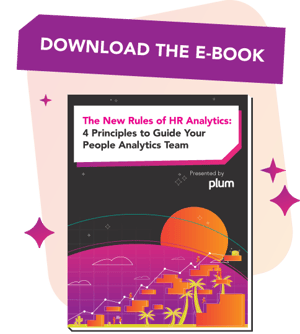 While having a level of transparency with their data, employees also want to know that there are checks and balances in place to keep their data secure and private. Ideally, a C-level executive would be accountable for ensuring that workplace data and technologies are used in a responsible and ethical way. But less than 20% of organizations have C-level executives in charge of this today, although another 48% reported having plans to change that. Your people analytics team should also leverage employee insight to direct how systems are designed and used.
Pro Tip #3: Develop the right culture
Ultimately, whether your employees are bought-in to willingly contribute their data will come down to your company culture. If your culture lacks transparency and communication, your employees will be more hesitant to give their information to a "black hole" of uncertainty. All efforts to collect and analyze your workforce data runs the risk of being held up by employee opposition.
Building this type of culture should start with clear and frequent communications from senior leadership about the importance of data-driven decision-making. After all, organizations with mature people analytics processes are 3X more likely to have senior leaders frequently communicate the importance of data-driven decision-making.
Next, senior leaders should encourage an environment that supports continuous experimentation in analytics (mature organizations are 3X more likely to have an organizational culture that encourages continuous experimentation with analytics tools, models, and approaches). As C-level executives begin to see the results of a more analytics-driven company culture, it will encourage them to continue communicating its importance, which will then continue to feed an environment of experimentation, and the cycle continues.
We've talked previously about the importance of securing people analytics buy-in from your C-suite, but it's equally important to ensure your entire workforce is engaged through an equitable exchange of information. Employee buy-in is the key to removing barriers of apprehension, freeing up your people analytics team to drive results forward at a pace that can keep up with increasing speeds of talent management disruption and change. Employee buy-in is only part of the equation, though. Read our e-book "The New Rules of HR Analytics" to learn the 4 principles that will keep your people analytics strategy agile in the future of work.