7 Reasons Why Employer Branding is Important and 7 Ways to Step up Your Game
By Kelly Barcelos | April 4, 2019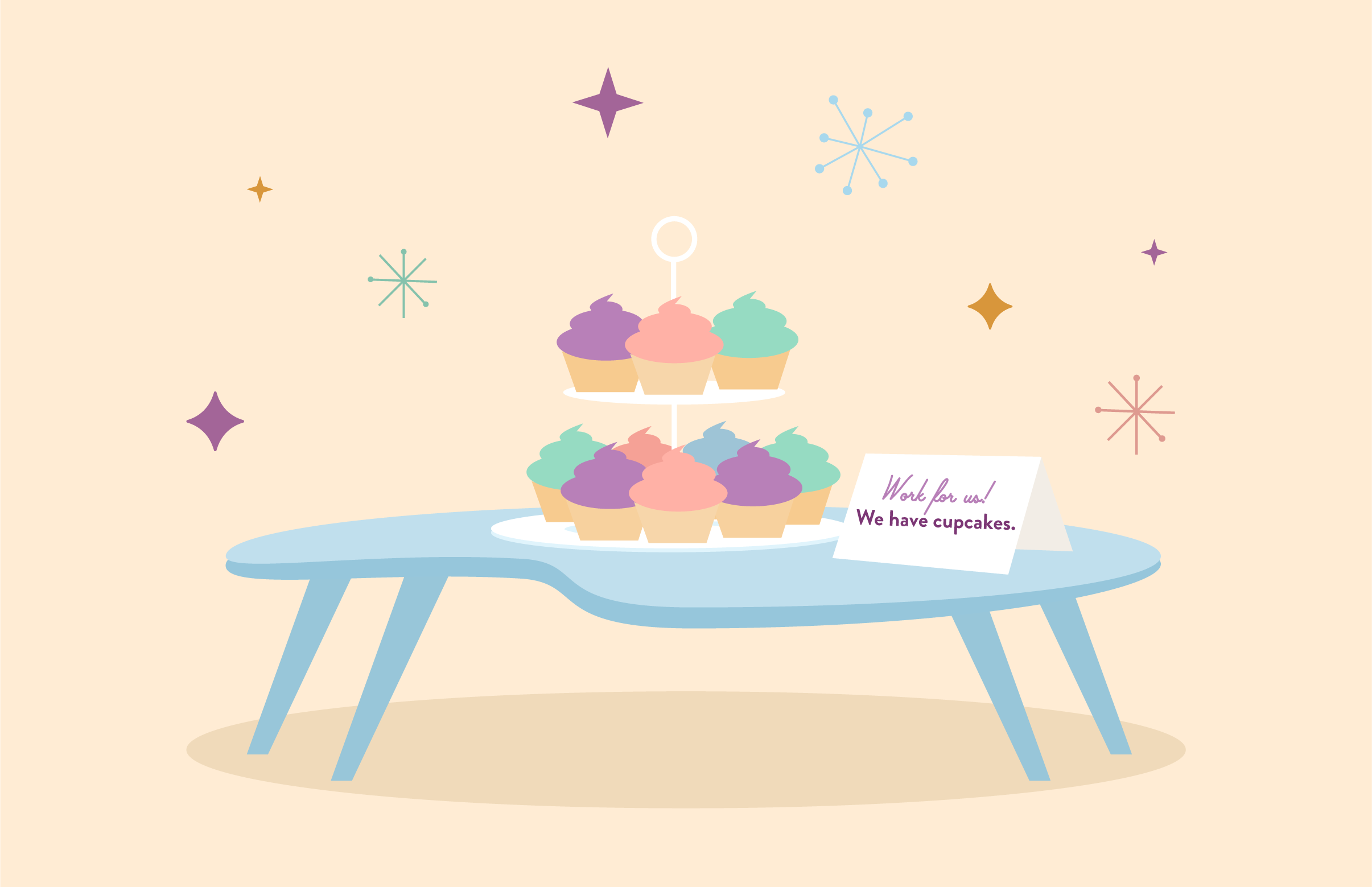 For as long as business competition has existed, a company's reputation has played a vital role in attracting customers and increasing revenue. But what hasn't been evident is the crucial role your employer brand plays in attracting top choice candidates.
Here are 7 compelling reasons to make employer branding a part of your recruitment process.
Why Employer Branding is Important for the Employer
1. Attracts Potential Employees and Retains Existing Ones
A solid employer brand will make your existing employees proud that they are a part of your organization. Being a part of an organization with a great work culture is very important for today's job seeker. Most of them will look at your company's social profiles before applying, so use your company's social profiles to project an employee-centric culture and get the most out of LinkedIn, Facebook and Twitter.
2. Reduces Recruitment Costs
If you have a solid employer brand, you don't need to spend time on identifying, attracting and engaging candidates; candidates will come flocking to you. In fact, candidates are willing to accept a lower package if the employer brand is well-known, reputed and has positive reviews. So, if you are an established brand, then you don't need to spend much on recruitment marketing. Instead, spend this money on improving your offerings and staying ahead of competitors.
3. Turns Your Internal Arsenal into Brand Advocates
More than 50% of job seekers rely on employee reviews. So, when your star performers share their own positive work experiences with their social circles on popular networking sites, it will work to support your company's recruitment strategies.
Ask your existing employees to share everything – from their onboarding experience and company news to activities and awards. When they pin, post, tweet, and publish their personal and organizational accomplishments, your brand power will automatically attract and influence potential candidates.
4. Enhances Employee Engagement
When your organization commits to an employee-centric company brand, intentionally engaging employees becomes an intrinsic component of your company culture. And the outcome of intentional employee engagement is increased productivity and profits. The resulting low turnover provides a firm foundation on which your company can attract more potential candidate for new roles (rather than being stuck in a loop of continuously back-filling vacant roles).
5. Conveys Your Brand Value and Turns Contemplation into a Choice
The market belongs to top industry talent and so they have ample options. Skilled professionals will always pick employers with a solid brand reputation and shared values. Modern job seekers don't only care about your business offerings but also about intangibles like your vision, mission, values and work environment.
6. Demonstrates Your Unique Culture and Diversity
Most candidates want to work for an office with a vibrant culture and a diverse workforce. They want work to be fun and rewarding at the same time. So recruiters need to be very tactful when promoting their employer brand, work environment, company culture, and perks. All of these can make or break the deal for you.
7. Reflects a Progressive Brand that Appeals to Tech-Savvy Candidates
A progressive business is a big pull for millennials! An employer that demonstrates digital aptitude will attract tech-savvy candidates. Technology is the way of future for companies that want to stay competitive and you can start with revamping your careers site.
While you are rebranding your careers site and making it more user-friendly, you might also want to integrate it with an applicant tracking system. This is a smart move that will give your potential employees a good reason to choose you over your competitors!
7 Tips to Turn Your Employer Brand into a Talent Magnet
1. Customize Your Offer
An effective employer branding strategy is to develop a comprehensive offer that includes everything an employer can offer to potential employees in exchange for their knowledge, experience, and skills. A transparent offer that clearly communicates all the work conditions will avoid misunderstandings and accelerate the recruitment process.
2. Sell What Sets You Apart
Make a compelling case that justifies why you stand out from the rest. Top choice candidates want to know that their job makes a difference, so recruiters should be able to articulate how their job role offers the opportunity to make an impact.
A job description gives you the perfect opportunity to explain why a job role is worth doing, and you can explain how it matters in a bigger picture during the interview. For many candidates, the package alone may not be a good enough reason to apply.
3. Publicize the Perks of Working with You
Do you offer any in-demand benefits? A little something extra often makes employees feel valued and appreciated. Employers can offer a plethora of cool perks like sleeping pods, a gym, free snacks, and a gaming zone to create a buzz in the market. But even small businesses can step up their employer branding game with flex-hours, a family-like atmosphere, easy access to top management, work from home flexibility, and the option of bringing pets to work.
4. Be Known as a Company that Compensates Fairly
Do you know what your competitors are offering? Is your package competitive? Your potential candidates know it all. They know their worth and also what others in your niche are willing to pay. If you can go above the average, you already have an edge. A job with lots of learning and challenging projects is definitely great. But, that won't help your prospective candidates repay their student loans or save for their retirement.
5. Use Exit Interviews to Improve the Recruitment Process
Even the best employer cannot ensure a 100% retention rate. Employees will leave, no matter what. But as an employer, you can have a face-to-face conversation and gain valuable insights during the exit interview. Know why an employee is leaving, what made them happy or unhappy about their role, their favorite responsibilities at work, and how the company can improve. These inputs can then be used to refine the management style, compensation, and to improve other aspects.
6. Master Social Media to Maximize Conversion Rate
The easiest way to attract and engage top talent is by mastering tech and social media. Start with the careers site, which is the face of your employer brand. Is it mobile friendly? Does it load in an instant? Is it easy to navigate?
Your potential employees visit your careers site to learn more about your core values and to explore career opportunities. Also, examine your social media profiles and make sure the end-user experience is seamless, positive, and engaging. Integrating an ATS with social media channels is the best way to leverage the massive user-base of social channels.
7. Determine the Right Channels to Communicate the Offer
Define your target group of candidates, their needs, and their pain points. Use this information to choose the most effective communication channels. While some candidates will receive your message through a job advert posted on your careers site, others may come across it on social media.
So, if you want to reach out to both active and passive candidates, make sure your employer branding truly stands out everywhere - online as well as offline.
The main part of the recruitment process is to position your organization as a great workplace where people can learn and grow. Follow these 7 steps to improve your employer branding and you'll be on your way to hiring better and faster.
---
Kelly Barcelos is a progressive digital marketing manager for Jobsoid - Applicant Tracking System. She is responsible for leading the content and social media teams at work. Her expertise and experience in the field of HR enables her to create value-driven content for her readers - both on Jobsoid's blog and other guest blogs where she publishes content regularly.