Watch the video below to learn everything you need to know to beat the Plum Assessment.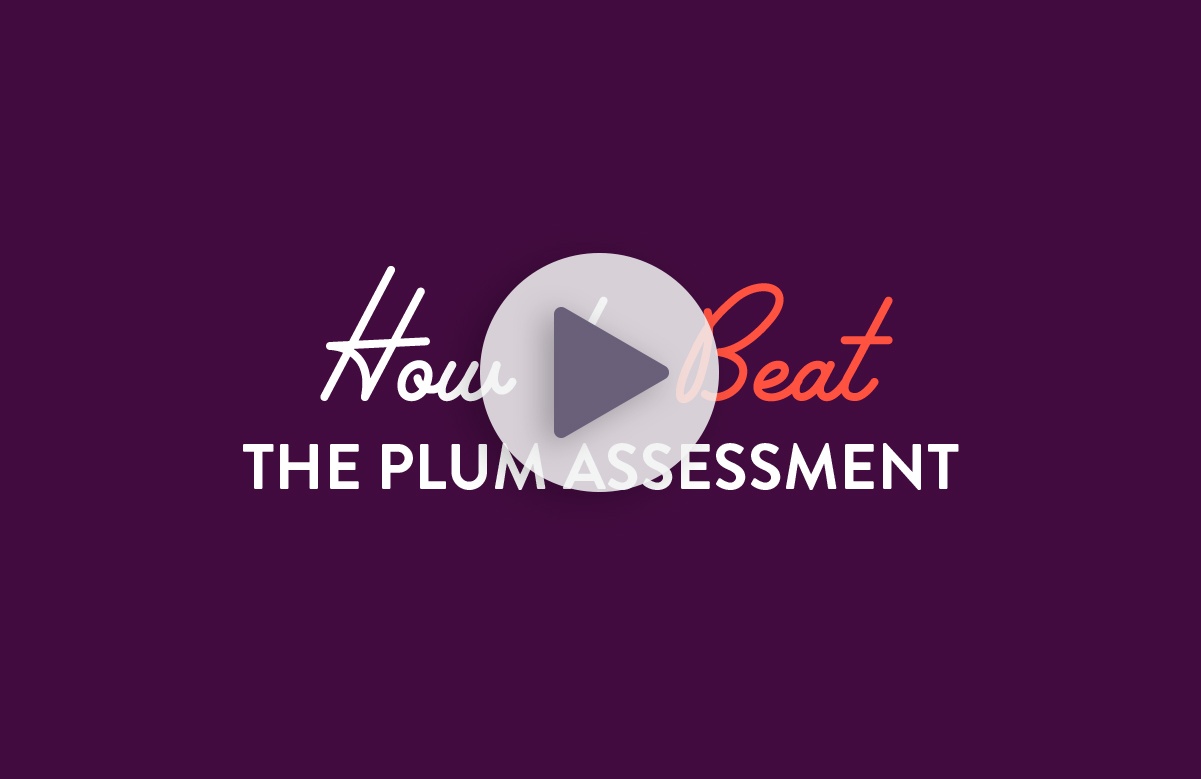 We just couldn't resist...
In all seriousness though, you're not going to find how to "beat" the Plum assessment by a Google search. Sorry. You'll never find the "answer" because the Plum Assessment just can't be "beat."
It's time for a talent revolution.
Reveal human potential to revolutionize how you hire, grow, and retain talent with Plum.
The Plum Assessment (also known as the "Discovery Survey") uses questions developed by Industrial/Organizational Psychologists (super smart people who study the psychology of the workplace) to gauge your personality, social intelligence, and problem solving ability. Then, our software compares those data points against the needs of the role.
So, answer honestly, because what constitutes an answer that will result in a "good match" differs from job to job. There are no "right" or "wrong" answers. Just a picture of what makes you, you, and how that compares to the needs of the job you're applying for. The hiring team for the role you're applying for actually has their own survey called the Match Criteria Survey that helps them determine what traits are necessary to succeed in a role - all with the intention of ensuring they hire someone who is likely to thrive doing that job.
So how do you beat the Plum Assessment? Be yourself. Different companies have different needs. Completing the Discovery Survey honestly and genuinely is going to up your chances of landing a job where you will thrive and feel fulfilled, productive, and engaged.
So what are you waiting for? Take the
Plum Discovery Survey
and discover what makes you, you. You'll even receive a free Plum Profile which will outline your top talents, questions to ask in your next interview, and what kind of work environments you'll succeed in.